A mix of geo guessing and your favorite game!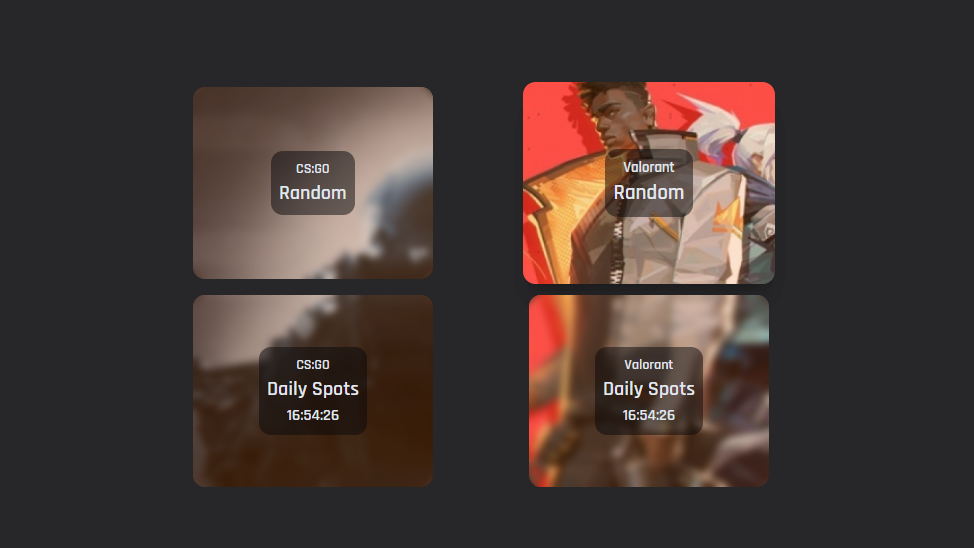 Spotguessr is a game similar to Geoguessr, but with a unique twist. Instead of guessing your own location, you must locate a specific object or spot within popular gaming maps. This adds an intense challenge to smaller-scale gaming maps. We currently support popular titles like Counter-Strike: Global Offensive, Counter-Strike 2, Valorant, Call of Duty, and Escape from Tarkov. More games will be added in the future.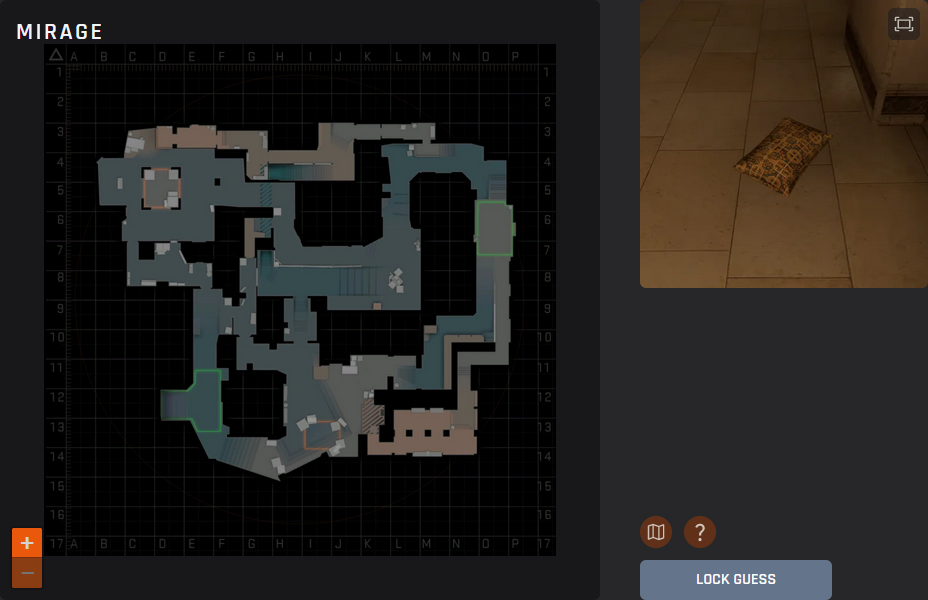 Random
Select your preferred maps and guess random spots.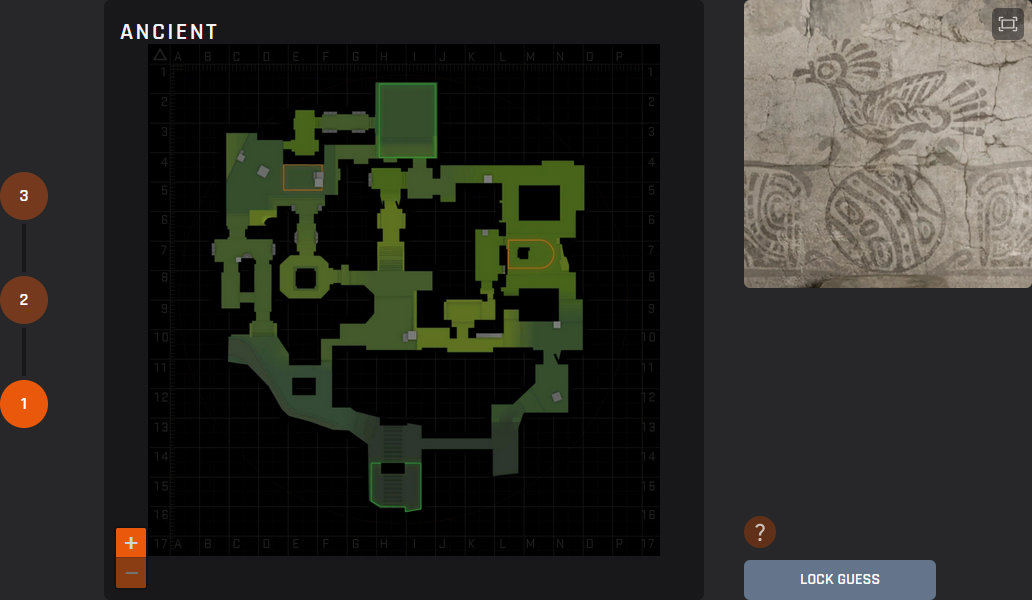 Daily
Test your map knowledge with three new spots every day and compete against other daily players.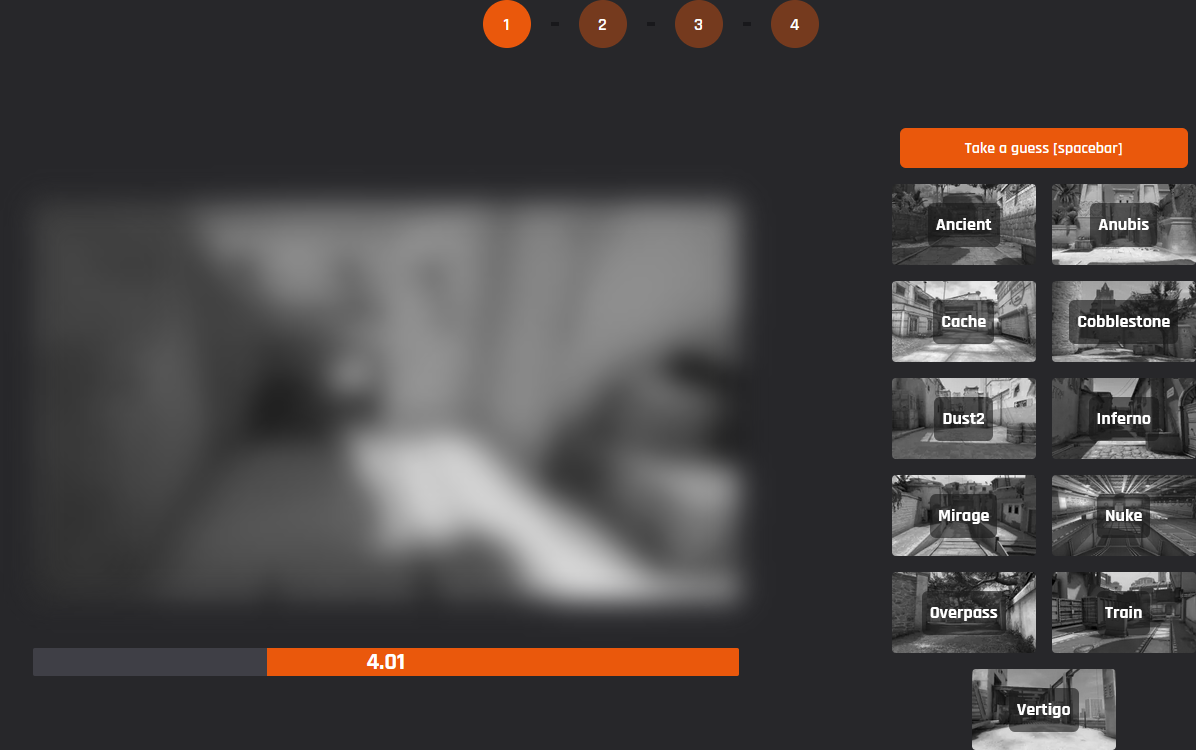 Map Guess
This time-based mode requires you to identify the correct map from a picture. Starting with low visibility, the challenge intensifies as time runs out. Maps change daily, and a ranking system allows you to compare your skills with other players.
---
All ingame screenshots and game art used on this website are the property of their respective owners.
Copyright © 2023 spotguessr.com
|

---